Quick access to the "Companies" sections
Set up in


Centre-Val de Loire region
Choosing to set up your business in the Centre-Val de Loire region raises several questions in different themes such as financing, real estate / land, HR, innovation, networking with partners (supply, subcontracting , R&D). Find the different structures that can answer your questions and provide you with support in your process of setting up in the Centre-Val de Loire region.
Dev'up, the economic development agency from Centre val de loire, has for mission the attractivity of the regional territory with actions meant to promotion/companies prospection and implantation project coordination with local partners.
This coordination of implantation allows treating all useful thematics to the project's success : financing, property, HR, innovation, networking with partners.
DEV'UP, lean on different tools such as his properties website
www.settingup-centrevaldeloire.fr
or other
welcoming platform
for employees and families.
Emmanuel LIONNAIS
Responsable adjoint Pôle Attractivité & Animation Territoriale
6 rue du Carbone
45072 Orléans Cedex 2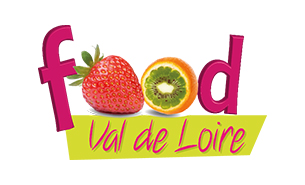 Food val de Loire can help companies by looking for a set up in Centre val de Loire : creation, regrowth, extension, move…

We are trying to have a regional scale vision of available spaces with great potential ( equipment, directing temperature…) to welcome a food activity.
We can mobilise our network to find a good product according to specifications.

We can also propose our own accomodation's solutions in our own infrastructures (1400m2 in activity) from Controis in Sologne (41) in the middle of the Centre val de loire and of his highways, with answers to different implantation's needs : simple or coworking offices, agribusiness from 200 to 400 m2, parcel ready to build from 5000 to 100 000 m2.
All in a dynamic activity zone concerning food industry actors, agriculture, process and packaging.

In any case, our objective is to stand out from the competition between territories to allow you to find the offer that suits you the most.
We also want to share partners, customers, suppliers…
–
17 rue des Entrepreneurs
41700 Le Controis en Sologne
The ALIMOCENTRE portal is at your disposal and guides you to the right regional contact, as close as possible to your needs.